I know, I know.
We are heading into the month of September very soon, so for a lot of you, this means cooler months. When you live in Florida, fall and winter only really exist for about 2 weeks of the year, and you never know when that will occur.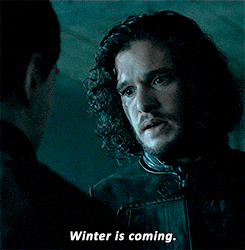 It is important to have products to help you survive what can often feel like an eternal summer. With the last couple weeks of upon us, I hope you enjoy what I have come to love these last few months! You can click on the products to be taken to their respective sites to purchase if you'd like.
Note: I am not sponsored by any of these products, I simply want to share my love of this with all of you. (Though a sponsorship wouldn't hurt.) ​
I have fallen head over heels for this company. I decided to give it a try when I found it at Costco. You can learn more about their mission and products here, but long story short, staying hydrated is crucial, especially in the summer. As a performer, it is my job to give consistently strong performances. I was noticing that even though I was drinking water and getting my fluids in, I was exhausted after doing my shows, whether they were indoors or out. When I started using Liquid IV, even though I was still sweating and tired after performing, I wasn't nauseous or dizzy. Liquid IV is a powder that comes in a stick form, simply add it to a bottle of water (re-usable please) and it does the work. I found Lemon Lime at my Costco, but they do sell other flavors and variety packs!
We have all heard that we need to be wearing sunscreen daily to protect our skin. Living in a warm to hot climate with lots of sun makes this statement even more true. I knew I wanted to go for sunscreen that was as clean as possible, so when I entered Sephora and saw that Supergoop was displayed as just that, I gave it a go. I use the Unseen Sunscreen with SPF 40 for my face and Defense Refresh Setting Mist with SPF 50 for all over. The Unseen Suncreen works well as a primer before applying makeup and the Setting Mist can be used after makeup is applied and all over the body. Supergoop is working to make sure that all their products are reef safe, but until then, you can find here which ones they recommend.
Truly Hard Seltzer and Henry's Hard Sparkling Water
It can be nice to enjoy a cold one after a long day. As I have gotten older, I am less interested in drinks being so sweet and sugar filled, and I know my body appreciates it too. I decided this summer to try out two brands I came across: TRULY and Henry's. I know one of the most popular brands is White Claw, but I haven't gotten around to them quite yet. What I enjoy most about these drinks is the variety of flavors and the lack or small amount of sugar each one has. I still enjoy my ciders and a beer here or there *gasp*, but having one of these poured over ice is ideal in this summer heat.
Over the last couple of years, I have worked on discovering which foods work with my body and which ones don't. Due to that, staying away from gluten as best I can has definitely helped. But sometimes you just want a big sandwich or a burger with an actual bun and not just lettuce. So many gluten-free products come out tiny and flat and just…blah. I thought I was only going to have one brand that I enjoyed, until I found Canyon Bakehouse. My local Publix sells a lot of their products, in the standard bread aisle and in the frozen section. When I say I am in love, I mean it. Their Heritage Style bread toasts well and can support lots of goodies on it and the hamburger buns are a crowd favorite ( the crowd being my husband). I am excited to try more of their products, and use some of the coupons they offer as well!
Char-Broil Infrared Electric Patio Grill
My husband and I spent a good portion of this summer looking for the perfect grill. After living in an apartment complex that didn't allow them, we knew how necessary it would be to have one at the new place. As with most grills, the first decision to make is whether you want charcoal, gas, or electric. For us, the cheapest and most efficient way to go was electric. With charcoal being a bit too messy for now, and the added cost of a propane tank and propane, using that outdoor plug on our porch was the most convenient,. The size of the grill is compact while also having little leafs on either side to hold everything need while you cook. We have comfortably cooked for 4 people on this grill and I'm sure could easily do more.
Levoit Dual 100 Ultrasonic Top-Fill Cool Mist 2-in-1 Humidifier & Diffuser
I know you may be thinking, "You live in Florida. Why would you need a humidifier?" We have moved from a pretty small apartment to a townhouse of a larger size. Unfortunately, we do not have ceiling fans in our house (long story). Our air conditioning does have a setting where just the fan turns on to help circulate the air throughout the day. Having that air blowing can be very drying, and as an asthmatic, moisture is super important. I really like the design of this humidifier as it doesn't take up a ton of space, holds a LOT of water, and it virtually silent. With three settings and a night mode, it is easy to set up the device in a way that best suits your needs. In night mode, all the lights turn off the built in humidity sensor helps maintain a comfortable level while you sleep. An added perk is essential oils can be used with this device, making it the largest diffuser I have come across.
With summer coming to an end, I am looking forward to the "-ber months", a term I didn't learn until I was down here in Florida! September through December bring lots of holidays and events to share with family and friends, so I hope you are able to do just that; spend time with those who mean most to you!
Have you tried any of these products? What do you think? Let me know in the comments!