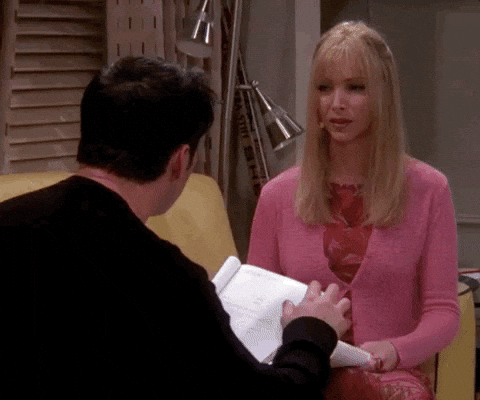 Auditioning is the lifeblood of being a performer.
There may come a time where auditioning greatly decreases for a performer, but it will always be there as a foolproof way to cast or hire.
I currently live in the Central Florida area. I did not wish to title this Central Florida Auditions: A Series because that would limit where this series could go. My plan is to simply share what I have gathered from auditioning. I want to impart knowledge on what I have discovered in these auditions as well as give advice to help you find success in this field. Yes, there will be a significant amount that will come from where I currently live, but these topics can implemented wherever YOU are.
To start off, these are some common phrases and quotes that often come to mind about auditioning.
Disclaimer: As I begin to share some of my stories, please keep in mind that these are all personal experiences with auditions. This is not to be taken as fact or a hard-fast rule as to how these auditions will run from year to year. I simply want to give information on how I experienced them so that others may be informed.
Every audition is an opportunity to perform.
I always remember these words when I walk into an audition space. Depending on the call, the performance may be 16-bars of music, a one minute monologue, a cold read of a scene, a dance combination, or even standing in a line and smiling (hey there, type-outs). No matter how short, it is a performance nonetheless.
I have nothing to prove, only something to share.
I believe this is a quote Sutton Foster says to herself before going onstage. How powerful! Sitting in a holding room with all the people auditioning can very often FEEL like there is a need to prove your worth or talent. But with this simple shift in mindset, everyone becomes a fellow storyteller, not the competition.
By failing to prepare, you are preparing to fail.
Thank you, Ben Franklin. I will be the first to admit that I'm not the best at following through on this. It may be because after years of training, there is something innate about attending auditions. For the most part, I have learned what goes into a successful audition, and I stick to that formula. Does it always create a callback at the end of the day? No, but I know I have put my best self out there for casting. Preparing could be as simple as making sure your clothes are set out the night before, getting adequate rest, and having your audition bag ready to go. Those little preparations certainly add up.
Bring your best and most authentic self.
I am just quoting myself at this point. I have found that by being myself, the nerves and the jitters of auditioning very often subside upon entering an audition space. A simple way to do this is the how you dress for calls. I used to show up to every audition in the same dress and heels, which can get...boring. Instead of always wearing what I THOUGHT casting wanted to see, I look at the breakdown of an audition and go from there. The outfits may differ depending on the call, but it is always what makes me feel like me. Speaking of being your best self: with most projects, who you are as a person when you're NOT performing is as important if not more important than who you are onstage. If you can't be a kind person, it's really hard to want to keep you around or ask you back for more opportunities.
I am excited to continue to expand on this topic as auditioning continues to be a major part of my life. Do you have a favorite quote or mantra you tell yourself before an audition? I would love to know what it is.
Leave a comment!